Getting back into the swing of things after a two week break has been quite a task!
But after working on our 53 Chevy with my hubby…
(Here's our 53 Chevy Rat Rod Project and my man taking a nap after a long day of working on it.)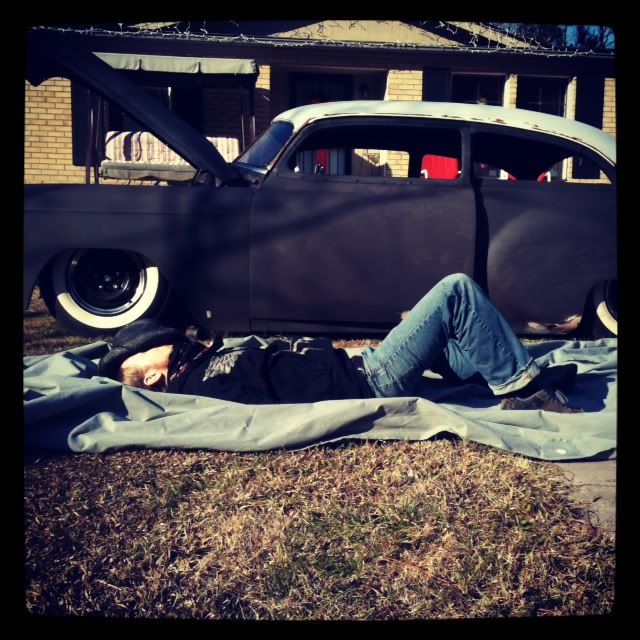 (this is definitely my new favorite picture!)
I had to do my nails they were all chipped, stained, and just really bad. I probably don't need to say this but red polish is my thing, no matter how many great colors I buy I always end up with red nails. So I did a little something this time that I think came out pretty nice.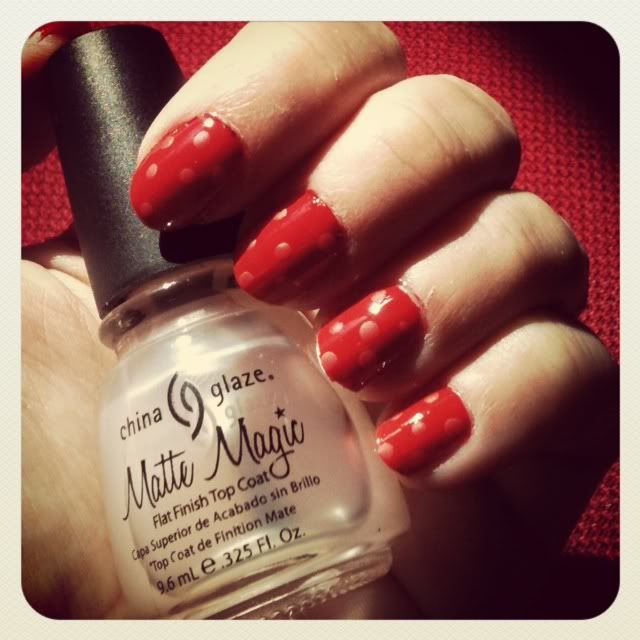 It's a subtle design. Basically I just threw a couple coats of red polish then my top coat as I normally would and took my Matte Magic by China Glaze and lightly dabbed little dots on to make some matte polka dots.
here's a picture out in the sunlight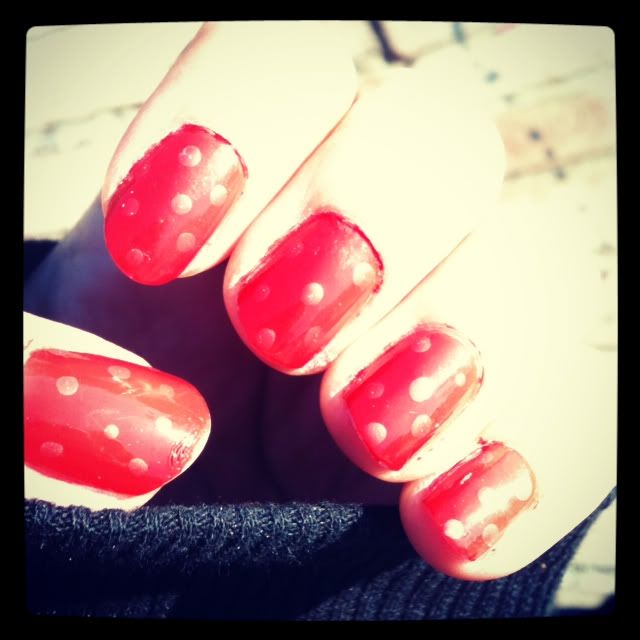 And here's my working on the car with the hubs hairdo haha…
my go to accessory the
bandanna
!
Just thought i'd share that quick little idea with everyone!